Map Unavailable
Date/Time
Date(s) - September 09, 2018 - September 13, 2018
All Day
Location
Kyoto International Conference Center (ICC Kyoto)
Categories
ISBRA 2018 Welcome Message
On behalf of the local organizing committee and the international advisory committee, we cordially invite you to the 2018 International Society for Biomedical Research on Alcoholism (ISBRA) World Congress in Kyoto, Japan.
Alcohol is raising serious health and social concerns across the globe. According to the WHO Global Status Report on Alcohol and Health in 2014, the harmful use of alcohol is a component cause of more than 200 disease and injury conditions. In 2012, around 3.3 million deaths, or 5.9% of all global deaths, were attributable to alcohol consumption. In Asia alcohol consumption has been increasing in many of the developing nations across the region, which is likely to lead to an increase in alcohol-related harm in this region.
In light of this trend towards rising alcohol consumption, it is timely and meaningful to host the ISBRA Congress in Japan. The main theme will be "Global Alcohol Research – Expanding Our Knowledge, Supporting Our Members". At these event, cutting-edge scientific information on alcohol-related harm in biomedical, behavioral and psychosocial areas will be presented. In addition, the ISBRA 2018 program will include joint training sessions with WHO for young investigators, especially from developing countries.
This congress will be co-hosted by the Japanese Medical Society of Alcohol and Addiction Studies (JMSAAS), one of the ISBRA affiliated societies. The congress will be jointly hosted by JMSAAS, the Japanese Society of Alcohol-Related Problems, and the International Symposium on ALPD and Cirrhosis.
The Congress venue is located in Kyoto, one of the most ancient and famous cities in Japan. Together with an innovative and exciting scientific congress program, you will have an opportunity to experience firsthand authentic Japanese culture including magnificent ancient buildings, the arts, and delicious cuisine during your stay in Kyoto. Another famous ancient city, Nara, is located close by and you will also be able to visit this city, which offers an additional flavor and manner of elegance.
We look forward to welcoming a large number of investigators to Kyoto to contribute to the advancement of knowledge in the reduction of alcohol-related harm. We are also confident that the involvement of so many scientific societies will serve to create a congress program of the highest quality.
Welcome to Kyoto, the thousand-year capital of Japan.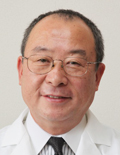 Susumu Higuchi, MD, PhD
Congress President
The 2018 ISBRA Congress in Kyoto